Larry's Biography
Larry Bagby III was born on March 7th, 1974, in Marysville, California (USA), which makes him 26 years old. He attended high school at Weslake High School in Thousand Oaks, California. On a side note; Larry's favourite colour is blue. Larry is a very talented actor, musician/singer, and stand up comedian and has appeared in many television shows, movies, and theater productions. He has also put out a CD called Changes Come, which he recorded with Jenni, his wife. Larry is also part of a band called The Otter Pops, which have put out two CD's. (These 2 CDs should be available soon at the Official Larry Site, in the Store section.) Larry is probably his best known for his role as the self-named character, Larry, on Buffy the Vampire Slayer. He has also done stand up comedy at many clubs and has taught several acting classes. Larry is an extremely talented individual who is very kind and generous person. I feel that he is a great influence and role model for anybody and everybody, especially myself. Larry will be playing Agent Stevens in the movie entitled God's Army, which was orginginally titled Black Friday. Note to Larry: Thank you for being such a great kind person who has inspired me in many things. Best of luck in the past, present and future.
Answers to some of the questions I asked Larry:
Larry on his favourite project:
"My favorite TV project was "Married with Children", because I worked with a buddy of mine from high school. We worked a week together and work was so fun, we just could not believe we got paid so much to hang out. A once in a lifetime opportunity."
-- Directly from Larry
Larry on his upcoming movie:
"I am getting ready to do a movie called Black Friday that a friend of mine is directing. I will play Agent Stevens."
-- Directly from Larry
Larry on his favourite Buffy episode:
"I enjoyed very much working on Phases; it was alot of fun."
-- Directly from Larry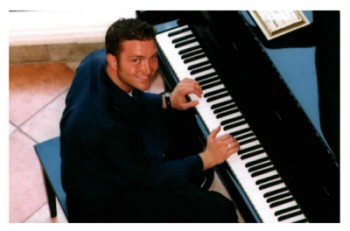 Click on the picture above to view Larry's Filmography.
This site is copyright Crimson Kahn 1999/2000.
All graphics on this page are copyright Crimson Kahn 1999/2000.

---
Most of the information on this page is copyright The Official Larry Bagby site. The
rest of the info either came directly from Larry or from IMDB.