Larry fans have visited this site since Thursday, July 27th, 2000.

580 Larry fans have visited this page before Thurs., July 27th, 2000. and after Tues., July 20th, 1999.



I am the Keeper of Larry's Flame Unit Status
(Graduation Day, Part 2)
Want to be the keeper of something Larry? (Now that sentence didn't make much sense.) Visit the Larry Keeper Site, if you want to keep something.
I am proud member, #27, of
Larry's Closet.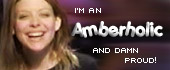 This site is copyright Crimson Kahn 1999/2000/2001. All graphics on this page are copyright
Crimson Kahn 1999/2000/2001.

---
The images in the image gallery and some information is copyright
The Official Larry Bagby site.
Last Updated: Friday, January 19th, 2001.

The interview is officially over.
Exclusive Interview with Patrick O'Connor
(Writer of the Immaculate Misconception.)
| Part 1 | Part 2 |
Even though the interview is over, as I haven't received any more questions, (too bad) =( if you have a burning question for Patrick please send it to me, or if your browser doesn't support forms e-mail me, and I'll see what I will see if I can do in getting Patrick to answer the question. These answers will go in the 'Bonus' section of the interview.


I have slightly re-vamped the front page and have updated the Coming Soon and added a bunch to the Recent Larry News, below. I also updated the filmography section a bit. I also added 1 picture from Hocus Pocus to the 'Picture' section, as well as two sound clips from Hocus Pocus, in the same section, as I don't have a sound section yet.

I hope to make this site more interactive for people. I will be adding reviews of various movies and shows Larry has been in. Please e-mail me if you have a review of anything he's been in. I will also be adding a sound section very soon. I might be adding a contest, if I can get some Larry related prize to give away.
The Immaculate Misconception
This is Larry's new short film that he co-starred, directed, and co-produced. It also stars Dale Davis and was written by Patrick O'Connor. There are several types of the trailer to download for free on the site as well as the final version being complete and available to purchase at a very reasonable price, $10 US. Please help support Larry and the movie by placing a link to the Immaculate Misconception web site on your page, the link will be returned. Please use to following URL to link to the site:
http://immaculatemisconception.com The Immaculate Misconception site, that I designed, is up and running. Click to visit The Immaculate Misconception site.
JAG
Larry recently landed a 2 episode gig on the popular TV series JAG, which has already been filmed and aired.
Pepsi Commercial
Earlier this January Larry filmed a Pepsi commercial in the Caribbean.
Coast Con XXIV
Larry is a guest at this convention which will be held from March 16th to 18th, 2001. This year's theme is Buffy the Vampire Slayer and there are several other Buffy-ish guests that will attend, including the infamous Little Willow. =)
Visit it the COAST CON site.